Vitus's story is tragic. Vitus made headlines some time ago when his owner, a 'tweaker', mutilated him by cutting off his ears. Vitus, living in Modesto, California, was only four months old at the time. A couple of Good Samaritans found him tied outside a business and rushed him to a veterinarian. When the vet examined Vitus, they diagnosed him with Parvo.
Parvovirus is common in dogs who do not get vaccinated. It is a contagious virus that can damage the heart muscle. Sadly, the rescue that had taken in Vitus has reported that Vitus succumbed to Parvo in April 2016. The money the rescue brought during the fundraiser for Vitus will be used to give free Parvo vaccines to pets that belong to low-income families.
Take a look at this pup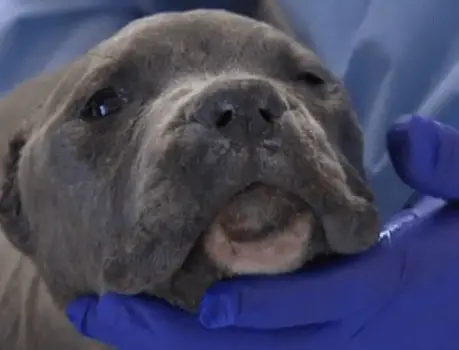 Parvo is 100% preventable. Get your dog vaccinated. It could happen to any dog – any age and breed, and it is highly contagious.
Share away, people.