Some of the images below are graphic – be aware that some may not be suitable for all. A fire started out in someone's garden, and all the neighbors rallied together to put it out. When they were finished, they all heard some tiny, pitiful, meows coming from the ashes. Underneath some wood, they found a little burnt paw – a small kitten had gotten trapped and badly burned during the fire.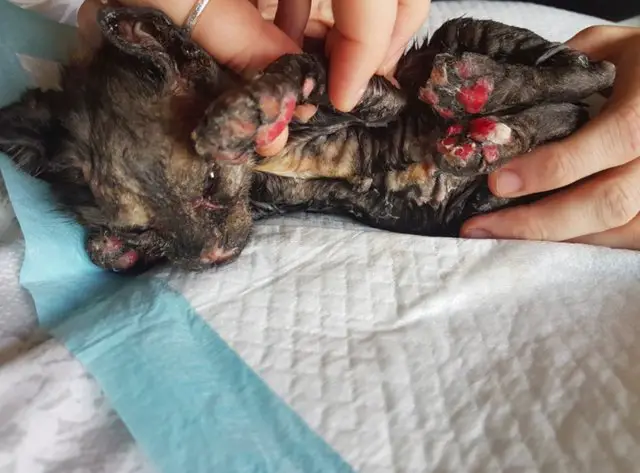 The kitten, later named Phoenix, was taken to the RSPCA and her treatments began immediately.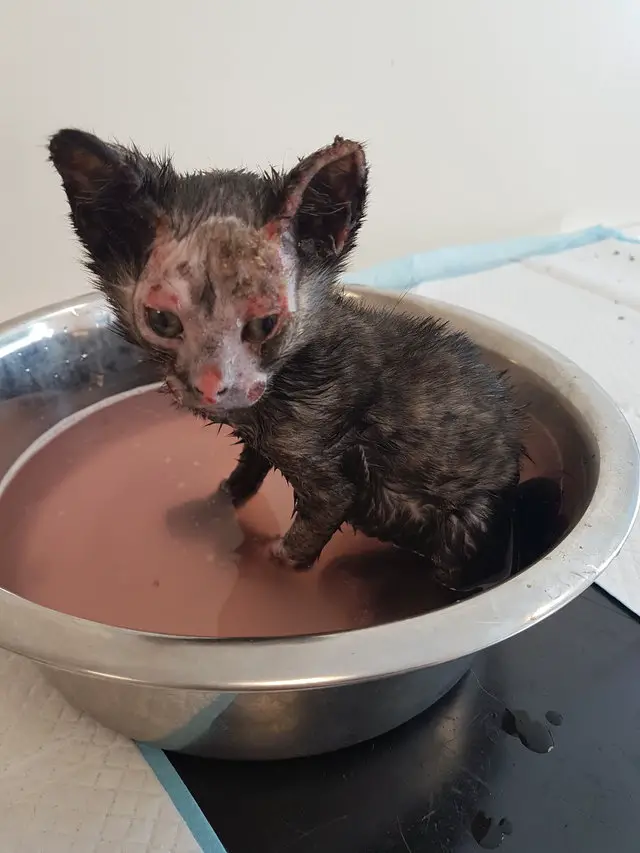 Phoenix had burns all over, she lost hair on her toes, tail, ears, paws, and face. No one was sure if she could even pull through.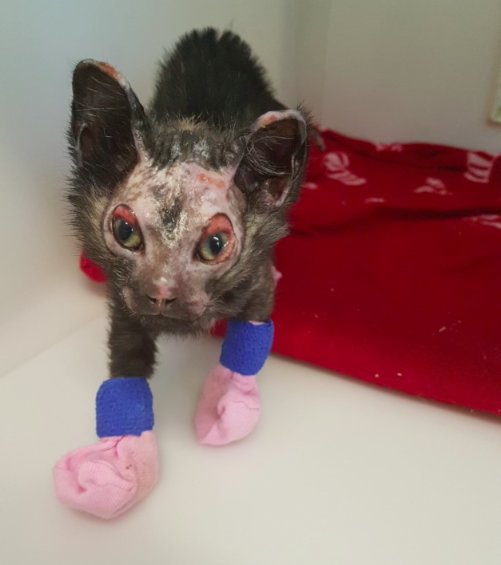 In a press release, Luka Atkinson, the reception supervisor at RSPCA Felledge said that Phoenix was six-weeks-old, had the skin and fur on all four pads, face, tummy and legs were singed.