In Mumbai, India, ten puppies were found dead after an animal lover stumbled upon a slum area in Oshiwara. The puppies' mother was left severely devastated by the death of her pups. Schoolboy Victor Moses used to take care of them, till they were innocently killed.
The area is notorious for homing various alcohol and drug addicts in the vicinity, who take their anger out on roaming strays such as these puppies. Most of them had very severe injuries on their bodies – some of the puppies' ears were almost ripped out! One particular puppy had a hole in its chest as a result of the attack.
The city's growing intolerance for animals has earned Mumbai the term of one of the world's most "unfriendly" cities for animals to live in.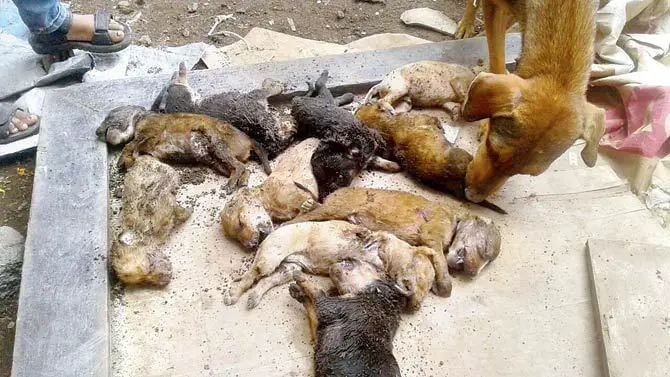 Hopefully in time to come, there will be more animal laws worldwide to protect our furry friends from such beastly harm.
Share this with your friends!