Bjarni (Norse for 'bear') was found living on the streets in Huntsville in 2015. An animal control officer saw him and realized that Bjarni only had half of a nose. He was picked up and taken to the shelter. Bjarni had a family, he wasn't really a stray. When the family was notified that their dog was at the shelter, they said they didn't want him. How sad.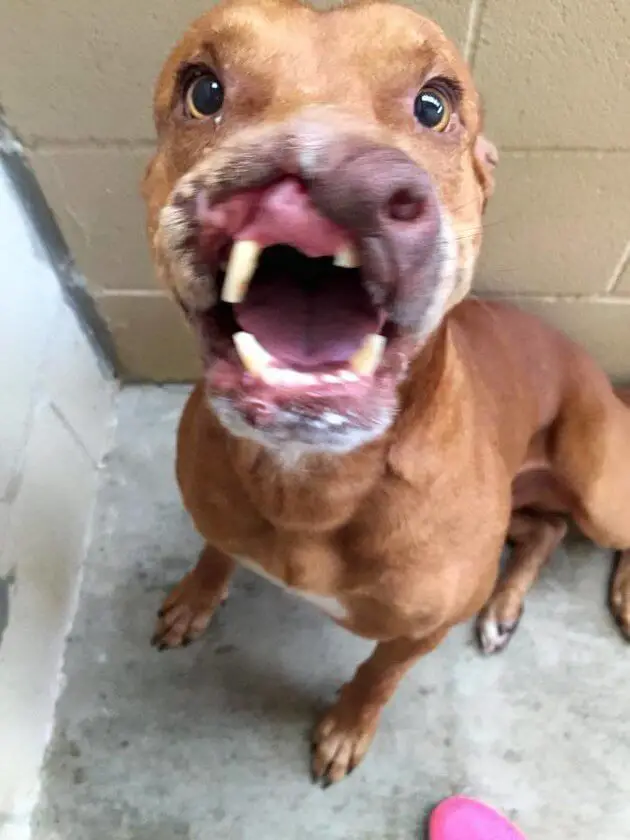 By all reports, the family took one look at him and refused to take him back. The founder of St. Francis' Angels, Anne Graber, was called. St. Francis is an animal rescue organization located in Texas.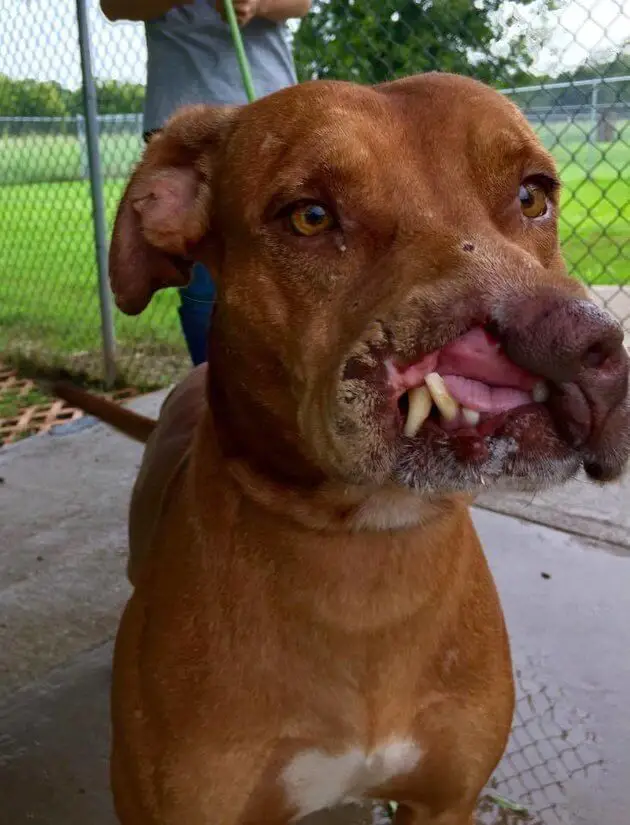 Anne said she was willing to do what it took to make Bjarni happy and comfortable. As you can imagine, Bjarni had some trouble eating and breathing. But, he loves people and is a normal dog in every other respect.