his is Lucky, a pit bull, who really wasn't all that lucky. Before he got shot in the face, Lucky had been abandoned and was living alone inside a home where he was cold and hungry. He had managed to chew his way through two different doors in an effort to get out and also broke a window in desperation to be free.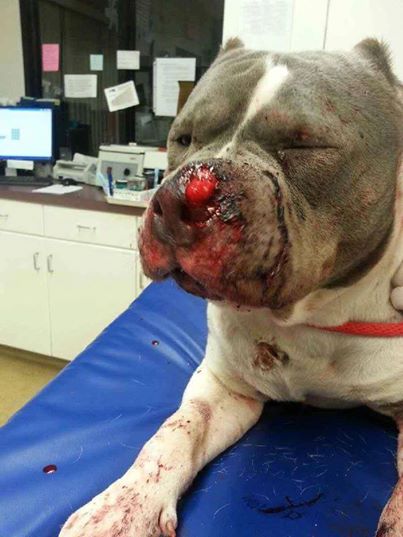 Tragically, the landlord shot Lucky just as he had gotten free. One bullet broke the bone in Lucky's front leg, the other went into his nose. After the shooting, Lucky was rushed to an emergency vet clinic and a loving family even offered to foster him while he recovered!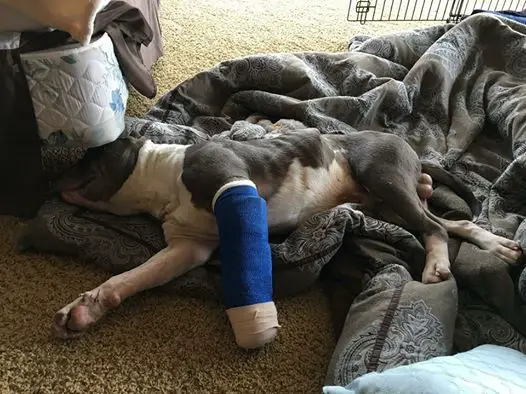 The good news is that Lucky didn't suffer from any after effects from the shooting. The family soon realized that Lucky absolutely loved to go swimming, in fact, they have a hard time getting Lucky to come back in the house once he is in the pool!