This smiling woman you see here is responsible for the death of her two dogs back in February 2016. Both of the dogs died of starvation! Emily Jarrell, a neighbor, found to dead dogs in their cages when she was checking on the woman's property in Delbarton, West Virginia. At the time, Jarrell said that something needs to be done about their deaths and that she can't stand for animals to be mistreated.
Neither can I! Jarrell said the dogs had been left outside in cold weather and without food, water, or protection for several days. My question is if Jarrell knew the dogs were outside and didn't have shelter or food -why didn't she call someone? I wonder if she had called for help if the two dogs wouldn't have suffered.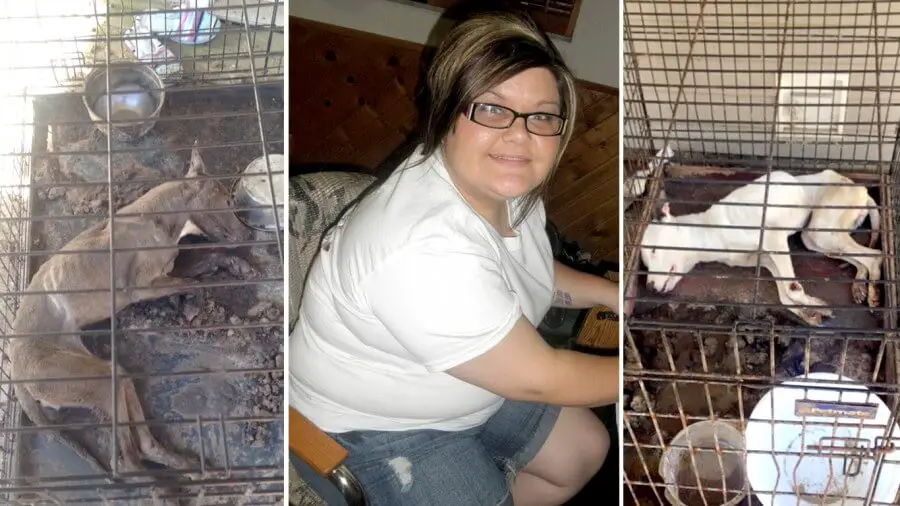 Please speak up if you suspect animals are being abused or mistreated. This story is just proof that lives are lost if no one steps up.
Share away, people.